| | |
| --- | --- |
| Newworlds | 07-14-2020 02:30 PM |
---
World Cup in the form of Leatherball

The following in a short excerpt from a Leather Ball tournament in the City of Darmahk on the World of Ateraan. If you enjoy the World Cup of Soccer this is very similar as you get to play against others on a field to kick a ball into the net of the opposing team with options like blocking, style, tackle, power, etc.
Other players were able to sit in the grand stand and watch the play as it occurs in real time. These types of events are standard fare here. The full transcript is a hundred pages as the game lasted about 2 hours.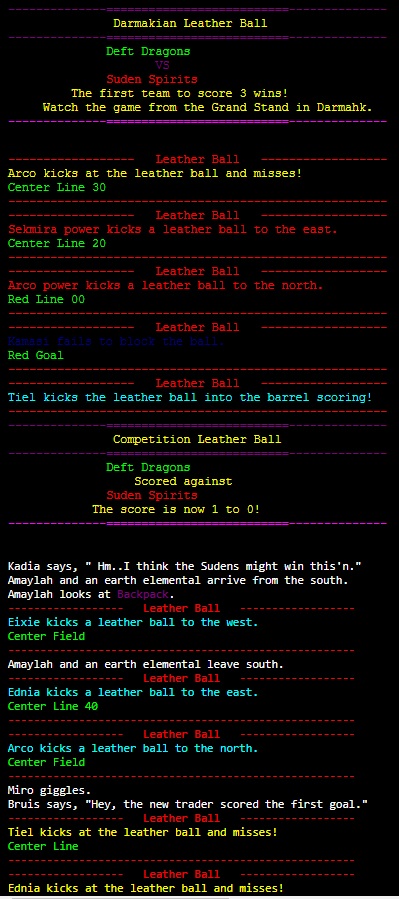 All times are GMT -4. The time now is

05:17 AM

.
Powered by vBulletin® Version 3.6.7
Copyright ©2000 - 2022, Jelsoft Enterprises Ltd.
Copyright Top Mud Sites.com 2022